What is a Wink Kitten Ambassador?
A Wink Kitten Ambassador is an elite group of independent ambassadors who are able to promote Wink Kitten cosmetics to earn commissions.
As an Ambassador, what are my commissions and how do I earn money?
The Wink Kitten sales program compensation is designed to be incredibly simple. Everytime you sell a product, you earn a commission of 20%, no minimum sales requirements, no purchase requirements, no recruiting requirements (this is not an MLM program). Your commission for personal sales is sent instantly to your linked Visa® or MasterCard® Debit Cart using WinkPay™ instant pay!
As an Ambassador, how do I get paid?
Make sure you have added a Commission Payout Method Visa® or MasterCard® Debit Card on your Profile in the Ambassador Portal and for personal sales you will get paid instantly by WinkPay™ directly to the bank account linked to your debit card.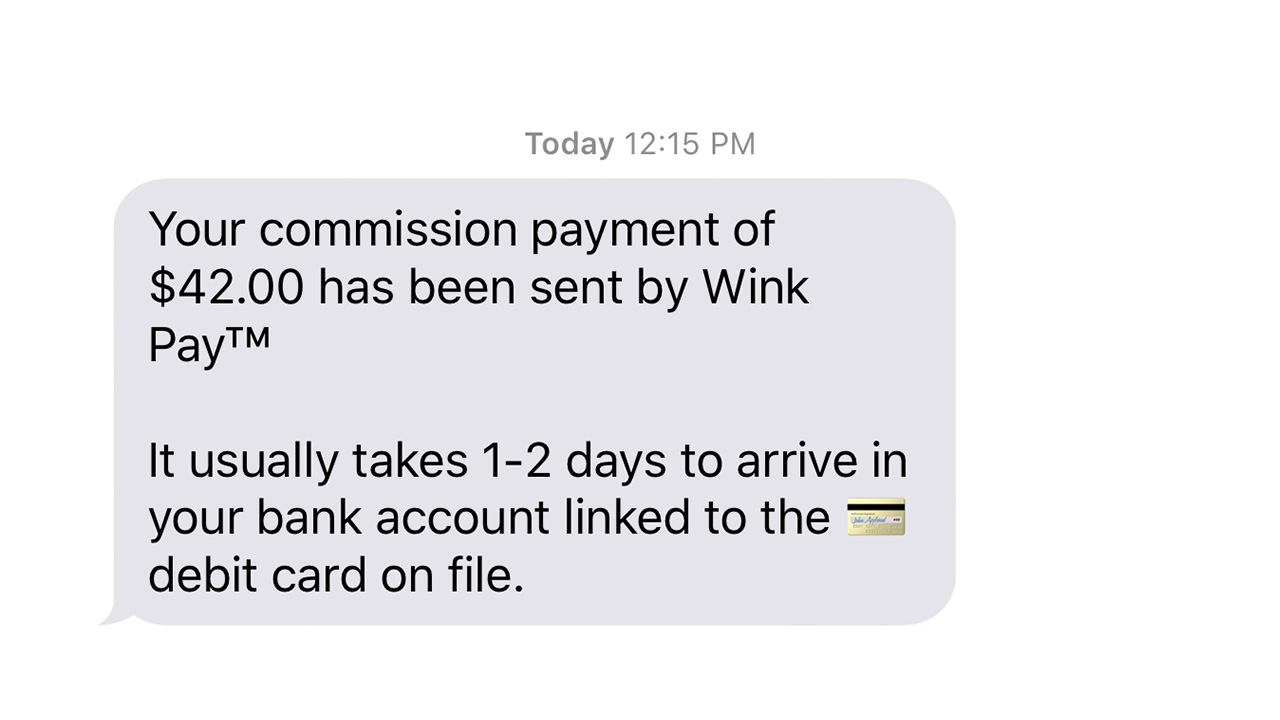 Do I receive a discount code or special URL to sell Wink Kitten products?
You will receive a custom Ambassador Referral URL & discount code. Your custom Ambassador Referral URL will look like this: winkkitten.com/yournamehere. Your discount code will look like this: yournamehere.
Are Wink Kitten products animal cruelty-free?
All Wink Kitten products are animal cruelty-free.
What is the Ambassador Portal?
The Ambassador Portal is a private online area of the Wink Kitten website where you can track sales performance, update your profile, update your commission payout methods, view your customers, edit your Monthly WinkBox™, and more!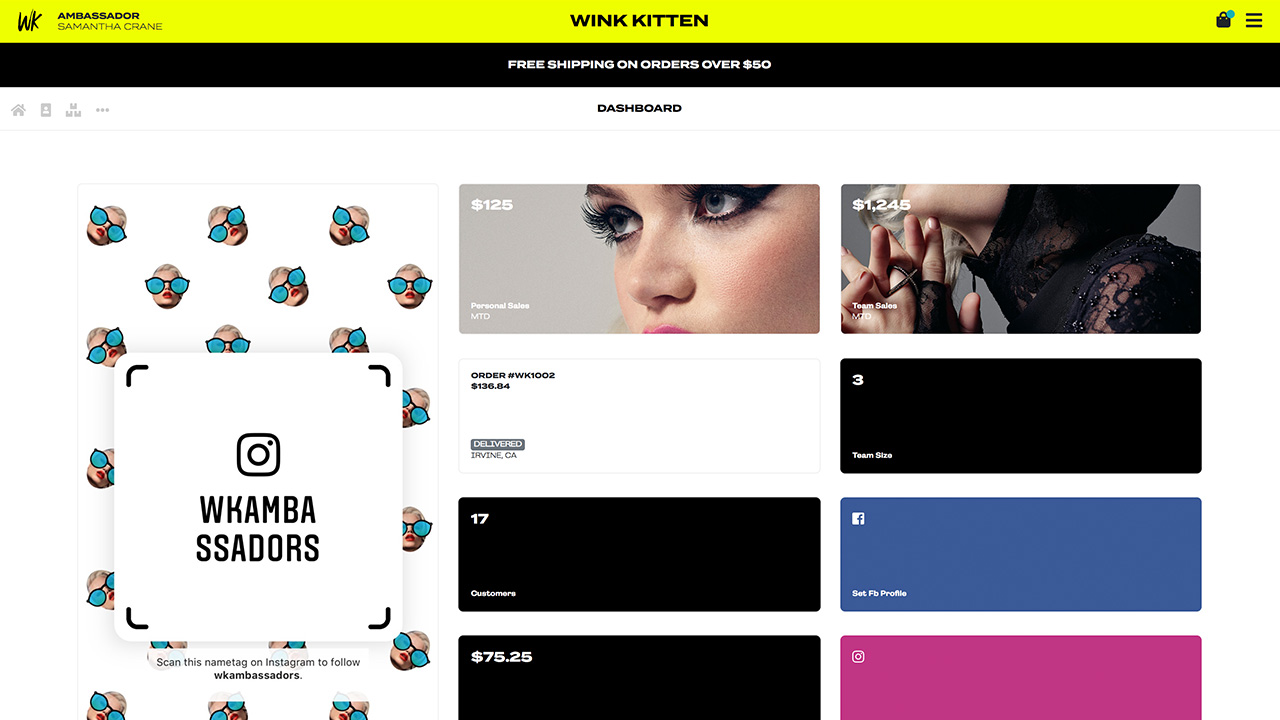 What prices do my customer pay?
Your customers will receive a 20% discount on all Wink Kitten products and by using your Ambassador URL or discount code on checkout you will earn a 20% commission. If they register as an Ambassador, you will still earn 20% commission on any personal purchases they make, and they will join your team and you will earn an additional 5% commission on their personal sales.